Lancaster Country Club members enjoy reciprocity with the following courses.
All arrangements are made for you through our golf shop by calling 683-1854.
For more information, visit the websites listed below.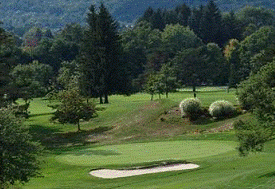 Bartlett Country Club
www.bartlettcountryclub.com
32 Euclid Avenue, Olean, NY
Club: (716) 372-5175
Pro Shop: (716) 372-5176
Directions: From the 400 S. (becomes Rte 16.)
Follow Route 16 S. (56 mi) Turn left at Delevan
Ave., then turn right on Main St., Left on Euclid.
Club is just past Monroe St.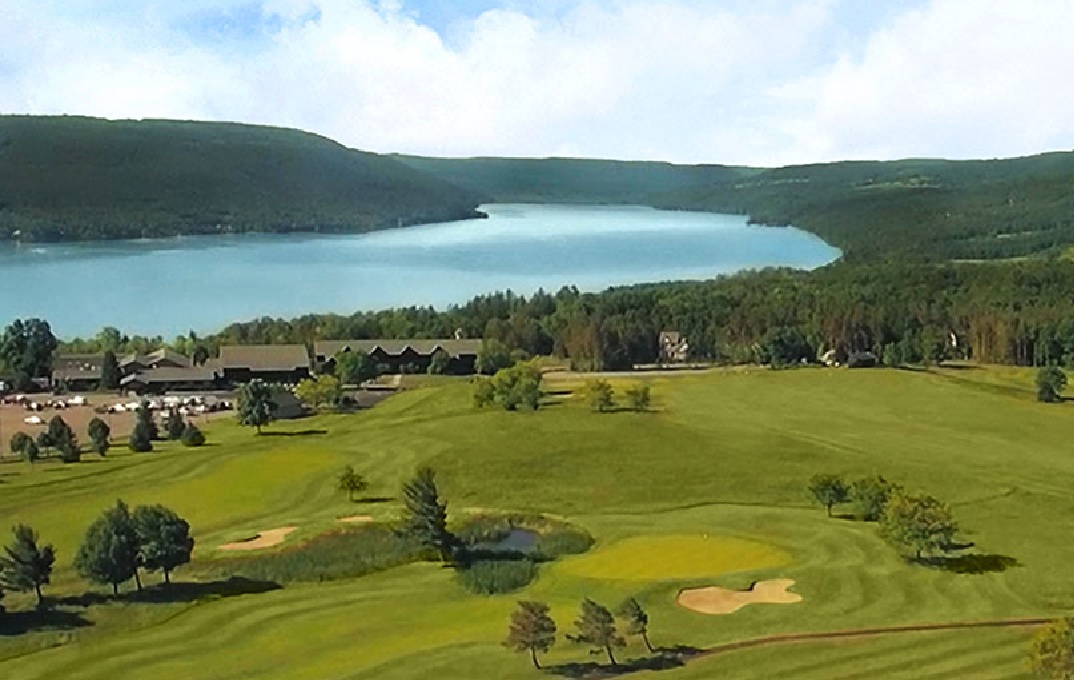 Bristol Harbour Lodge and Golf Club
www.bristolharbour.com
5410 Seneca Point Road, Canandaigua, NY 14424
Toll Free: (800) 288-8248 Fax: (585) 394-9254
Directions: Travel East on Broadway (US 20)
for 43.8 miles to Canandaigua. Turn right to stay
on route 20. At the traffic circle take the second right
to E. Main St, turn right on Hickox, right on NY-21 S.
left on Seneca Point. 3 miles to Bristol Harbour.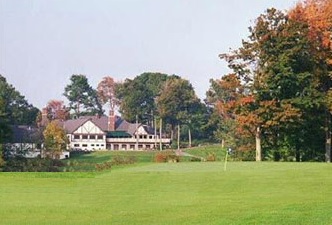 Brook Lea Country Club
www.brookleacc.com
891 Pixley Road, Rochester, NY 14624
Clubhouse: 585-247-3242 Pro Shop: 585-247-4577
Located just west of downtown Rochester.
It is a 10-minute drive from the west (Rte 490E)
and north (rte 390 S) suburbs, and a 15-minute drive
from the east (rte 490W) and south (rte 390N) suburbs.
Clifton Springs Country Club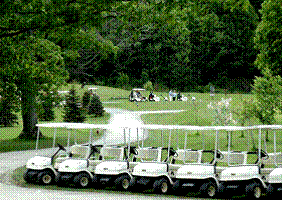 www.cliftonspringscountryclub.com
2721 Hopewell Townline Road Clifton Springs, NY 14432
Club: 315-462-9694
Take the NYS Thruway to exit 43 Manchester (61 mi.)
Right on Route 21, first Left onto Route 96 S. Travel 2 miles
and turn right onto County Rd 7 (stop light;) take this road
to the first stop sign. Continue straight across the railroad
tracks and County Line Road #13 onto Lovers Lane.
Follow to the end and turn left on Hopewell Road.
Travel 2 mi, course is on the right.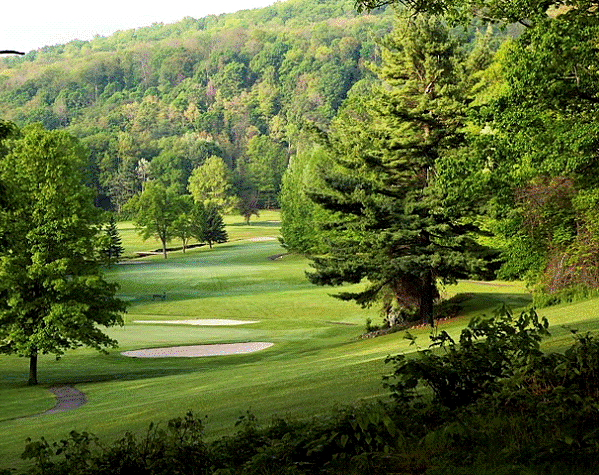 Conewango Valley Country Club
www.conewangovalleycc.com
4961 Market Street, Warren, PA 16365
Club: 814-723-6480 Golf Shop: 814-723-3421
NYS Thruway W towards Erie to exit 59 Rte 60 Dunkirk.
Turn left on Bennett Rd for 19.8 mi. Turn right to stay on
Route 60 (7 mi -Main St.) Turn slight right on Rte 60/Nys
Arterial Hwy. Follow RT-60. 3.5 miles, Turn right
and travel on US-62 (crossing into PA) for 11 miles.
Club is on the right.
Mendon Golf Club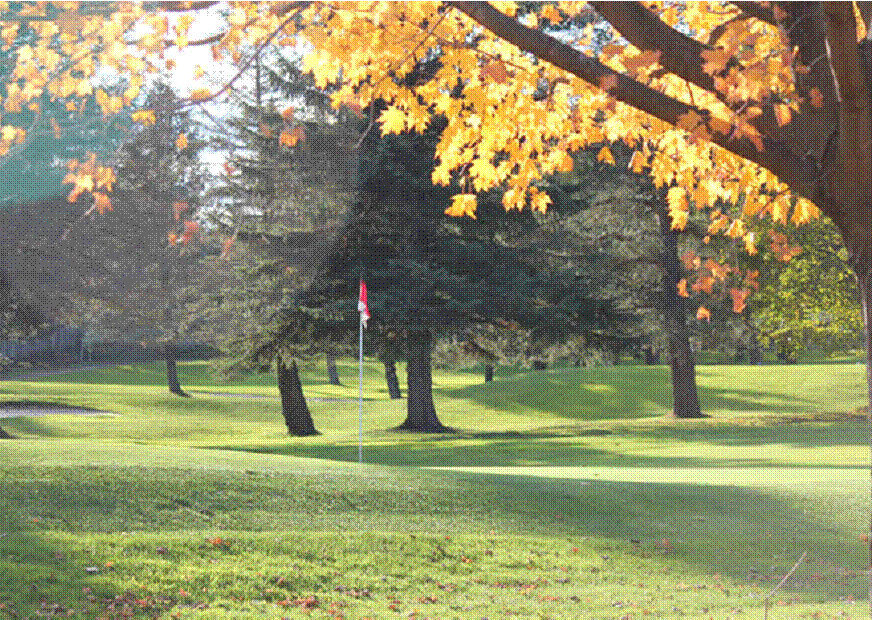 www.mendongolfclub.com
226 Mendon-Ionia Road, Mendon, NY 14506
585-624-3770
Take the Thruway to exit 45 Victor. Turn left
onto Rt. 96 South. Travel 1.9 miles, and right
on Rt. 251. Go 4 miles to the Hamlet of Mendon.
Turn left at the flashing red light onto Rt. 64 South.
The Club is 1.5 miles South of the Hamlet of
Mendon, on the right, the parking lot is on the left.
Niagara Frontier Country Club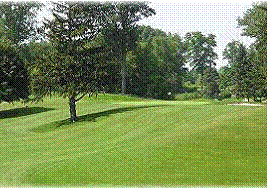 www.niagarafrontiercc.com
1058 Lake Road, Youngstown, NY 14174
716-745-3329
I-90 W to I-290 W (Youngman Exp) via exit 50
(Niagara Falls) Merge onto I-190 N Niagara Falls.
Exit 25A Turn left onto Military Rd/RT-265.
Turn right onto Lewiston Rd/RT-104. Turn slight
right onto RT-18 N/Creek Rd Ext. Follow RT-18 N.
Turn right onto Creek Rd/RT-18. Continue to
follow RT-18. Club is on the right.
Ridgemont Country Club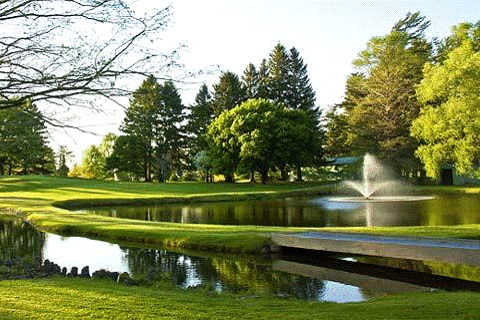 www.rccgolf.com
3717 West Ridge Road, Rochester, NY 14626
585-225-7650
Take the I-90 E (38 mi) to exit 47 (rte 19) Leroy
Rochester. Merge via exit 7B to rte 531. Drive 1.1
miles and exit Elmgrove Rd. rte 386, right on West
Ridge Rd, rte 104. Club is on the right.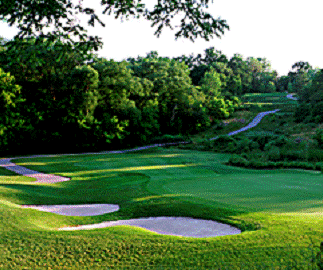 St. Catherines Golf & Country Club
www.stgcc.com
70 Westchester Avenue
St. Catharines, Ontario CANADA L2R 3P4
(905) 682-8681
Take QEW Toronto bound over the Garden City
Skyway and drive through St. Catharines. Take Hwy 406
south bound towards Welland (exit right after Martindale Rd.)
Take Westchester Ave. exit (2nd exit on 406) Turn right
onto Westchester Ave. Turn left at first stop light,
club gates are the first driveway on the left.